Kids dream of their futures from the time they're little and STEM based jobs allow them to dream BIG! STEM. Science. Technology. Engineering. Mechanics. Kids wonder what it would be like to visit the moon. Designing their own video games in their minds and on paper are a favorite pastime. They create their own architecture with building blocks and knock things down with catapults.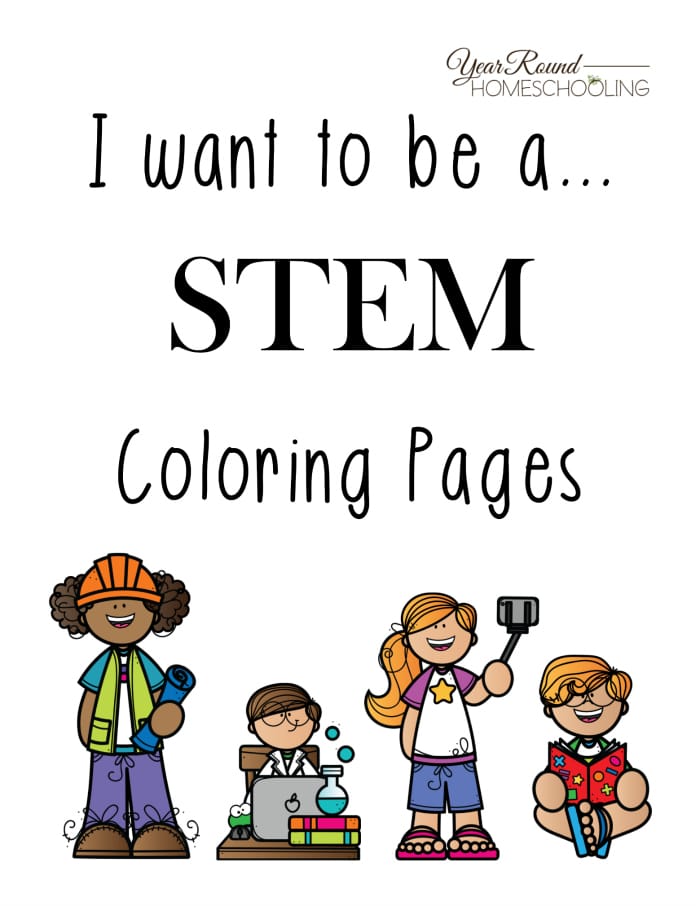 Your kids will have fun dreaming about future STEM occupations with this Free I Want to Be…STEM Coloring Pages pack from Year Round Homeschooling. Stop by and download your free copy today!
National Geographic Mega Construction Engineering Set – Build 35 Unique Motorized Models: Helicopters, Cars, Animals and More – STEM Learning
SmartLab Toys Smart Circuits Games & Gadgets Electronics Lab
Klutz LEGO Chain Reactions Craft Kit
IQ BUILDER | STEM Learning Toys | Creative Construction Engineering | Fun Educational Building Toy Set for Boys and Girls Ages 3 4 5 6 7 8 9 10 Year Old | Best Toy Gift for Kids | Top Blocks Game Kit
Engino Discovering STEM Structures Constructions & Bridges Construction Kit
Engino Discovering Stem: Levers, Linkages & Structures Building Kit
Piper Computer Kit – Minecraft: Raspberry Pi edition – Teach Your Kids to Code – Educational STEM Toys – Tech Toy of the Year Finalist 2018
Playz Kaboom! Explosive Combustion Science Lab Kit – 25+ STEM Experiments – DIY Make Your Own Rockets, Helium Balloons, Fizzy Bombs, Color Explosions and More with Fun Chemical Reactions!
Snap Circuits Jr. SC-100 Electronics Exploration Kit | Over 100 STEM Projects | 4-Color Project Manual | 30 Snap Modules | Unlimited Fun

Sarah is a wife, daughter of the King and Mama to 4 children (one who is a homeschool graduate)! She is a an eclectic, Charlotte Mason style homeschooler that has been homeschooling for over 16 years now. She is still trying to find the balance between work and keeping a home and says she can only do it by the Grace of God, and Coffee!